I love those weekends with my friends when we go out to our favorite hang-out bar and sip on a few cocktails and we're in the partying mood. Even when just with my best friend, the flirting rolls in fairly quickly. We'll meet up for a coffee catch-up together and she'll tell me about her exciting news: that last weekend she met a handsome stranger while she was out, how their eyes first me at the bar and she spontaneously decided to send a drink over. The nine euro cocktail was probably a good investment. "He was exactly my type, broad shoulders, sexy smile and nerdy hobbies." A few drinks later, and he really sparked her interest, she was into him and wanted to take a closer look at his fossil collection. Their encounter wasn't only surprising because of his display of ammonites, but also thanks to their great make out session and his firm grips in the bed. It starts getting steamy as they're tightly entwined in each other's arms… "And then…?" I asked, searching for more details on what happened next. "He rummaged through his bedside table drawer until he pulled out a condom."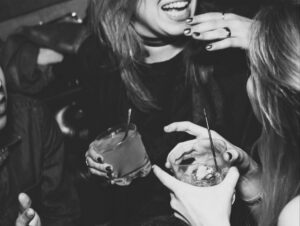 Safe sex can interrupt the flow
So, the hotness of the moment had gone for the time being. "That moment came right in the middle of this erotic moment, after a few minutes into us making out; those seconds where I started to lose myself, my head switches off, I'm just in my body and I make an automatic move and get into the flow", she said. "It's in these moments that any interruption would bother me and make me level headed and reasonable again. Do I want to think about the safety of the whole situation right now? Should I be thinking about STD topics right now?
Of course, rationally speaking, she would find it great that her one night stand was into safe sex, but she quickly felt as if she had said something wrong after bringing it up, as if it were taboo. There's no doubt that safe sex is important, yet her flow was still temporarily put on hold – I understand what she meant. The contraceptive topic can be a mood killer, like a raised index finger and even more at the exact moment when you want to let go the most. 
There are many excuses about safe sex
I've so many times heard from friends that they felt too uncomfortable to ask for a condom. They told me about times that their partner pretended that they had none around and then suddenly, when they realized that nothing would happen without one, a condom would miraculously appear. And then sometimes I know my friends just choose to do it without one as they're on birth control and just prefer sex without the use of a condom.
4 tips to erotically integrate safer sex into foreplay
Fortunately, there are also sexy ways to use condoms. And obviously that they should be used as much as possible. But how can you make the condom hot? Here is a little inspiration:
"Be prepared" – sweetly prepare for safer sex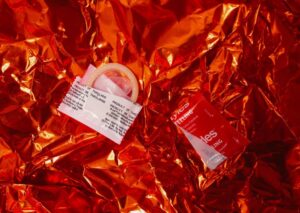 Sure, rummaging through a messy drawer might not set the mood so well. Condoms should discreetly placed so that they are easily accessible. How about in a small box on or under the bedside table? So that way, they're quickly and easily at arm's length, as they should be.
"Look me in the eyes"  – eye contact when putting on the condom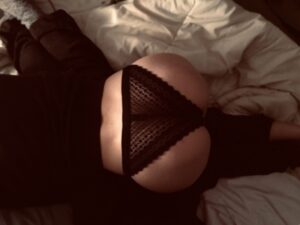 The magic word here is : eye contact. Nothing increases the hotness of anticipation more than exchanging intense looks, both being excited and full of intrigue of what is yet to come…The correct placement and rolling off of the first 2 cm is done in a few seconds, the rest is possible without looking. This way, glances can be exchanged that intensify the desire for the next few minutes, followed maybe by a long and hot kiss.
"Ten or twenty fingertips?" – more contact with safe sex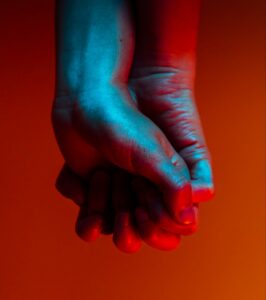 Depending on who takes over the condom in that moment, another pair of hands might become free. And they should not remain idle, but can be used to provide the person opposite with a few moments of pleasure or even as part of a sexy erotic self-performance. Use those extra hands and the mood will stay hot for sure! 
"Sharing is caring" – putting on the condom together
If they both touch it, it could be even hotter. Why not put on the condom together? When one person starts, the other  can take over the rolling, which can then result in an extensive, enjoyable touchy feely moment… Anticipation guaranteed to get you even more in the mood!
There should be no taboo topic when it comes to sex! Find ways of enjoying every possible moment of your encounter!
In the mood for some visual inspiration? Then please check out Rubber