The world is changing, this affects the economy as well as the value system. Many people want to know exactly who is behind an offer and what drives the company. The pursuit of profit and sustainability should be combined in the very best possible way. Questions about the company's ethical attitude and how it deals with its own employees and customers are becoming increasingly important and relevant to consumers' decision.
This development did not stop at the adult industry either. A particularly sexy variation is known as purpose porn: the combination of porn and charity.
The perfect example is " The Dirtiest Porn Ever". Here an erotic video was produced on a completely littered and spoilt Caribbean beach, and the actor couple LeoLulu lolls between empty plastic bottles and washed up garbage bags. The dirty beach was not chosen to have a particularly 'edgy' setting in the film. The background in this special location is to draw attention to the pollution of the world's oceans.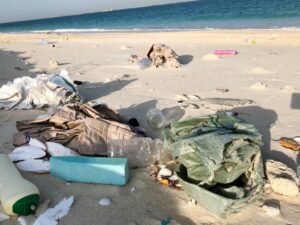 The special clue: For every view, the production company donates a sum of money to the British organization Ocean Polymers, which gets rid of plastic waste from the oceans. 
"We want you to get dirty – to help them preserve our oceans and beaches" says the trailer. There's hardly a better reason to get dirty, right? 
Another special action from the porn industry is the film "We are the Fucking World . The film shows that positive, respectful and creative sex can make the world a little bit of a better place.
Nine porn actors came together for the project: men, women and non-binary, cis or trans, heterosexual or homosexual. Thanks to the diversity of the cast and actors, the film has become so erotic !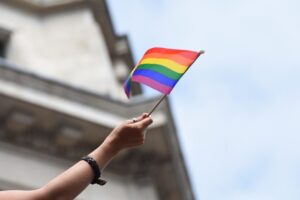 What is so special about the project? This film raised money for Amnesty International, which campaigns strongly against homophobia and transphobia, among other things. Director Olymp de G believes that the alternative porn scene is deeply connected to the struggle for equality between people, regardless of gender or sexuality. Therefore, all actors decided to donate half of their own fee. The production company also donated half of the production costs – a total of 5000€ was raised. 
Show the beautiful and erotic diversity of sexuality and support a great NGO at the same time?! Not impossible at all as Purpose Porn film "We are the Fucking World" stylishly proves!
We look forward to ideas on how porn can be purposeful in a sexy way and tell you: We'd love to hear more of it!